My Goal in Your Case Is a Successful Outcome
Criminal Defense and Family Law Litigation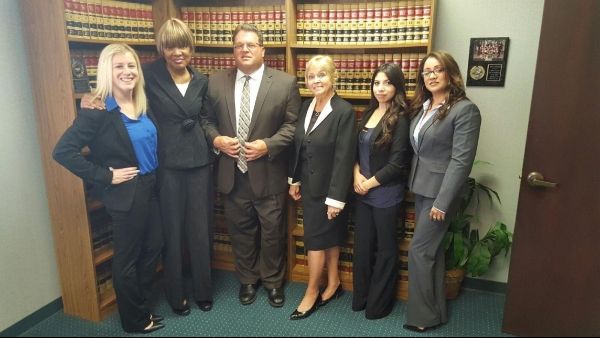 When you hire a lawyer, you want someone with drive — you want an attorney who makes your case personal. At Michael J. LaCilento, Attorney at Law, I am ready to sit down with you to learn all the details of your criminal defense or family law matter. After getting a grasp of what you are dealing with, I want to explore all creative solutions.
I don't fit cases into a premade mold and process them like larger firms. Because I am a sole practitioner, I am able to provide personalized and friendly service. I am accessible, and you can call my phone at any time of the day and on any day of the week. I truly want to help you with your legal matter and will make resolving your legal matter my personal mission.
20+ Years of Legal Experience
I have been in the legal profession for more than 20 years. I am a graduate of an Ivy League school, Columbia University, and then went on to pursue my law degree at Whittier Law School. After that, I was licensed to practice in California and also received permission to practice in the Central, Eastern, and Southern District Federal Courts. I can also practice in the 9th Circuit Court of Appeals, which gives me the liberty to take cases to trial when the initial court case is not resolved in your favor.
Aggressive Defense in Criminal Cases
I am focused on aggressive defense. I believe that the best way to advocate for you in the courtroom is with a relentless and stoic manner. I can insist on your innocence and will use any compelling evidence available to back up my claims. I understand that criminal defense is strategic and I will be discerning as I handle your case.
Compassionate Counsel for Family Law Matters
When legal matters concern the future of my clients' families and their children, I am able to offer the legal support they need during these emotional and troubling times. Divorce and other matters of family law often give rise to a number of disputes between spouses and interested parties. When it comes to protecting the best interests of you and your family, I am able to offer compassionate care without sacrificing the dedicated representation you may need to defend your interests in court.
Accessible and Client-Focused
At my firm, I want to service my clients as best as possible. This is why I will take calls 24/7. I understand that crimes don't just happen during business hours, and developments in a family law case don't necessarily occur between 9 a.m. and 5 p.m. I am also willing to schedule emergency consultations with my clients. This is because I know that when there is a significant development or change in your case, you need to talk about it right away.
I offer free consultations to all first-time clients in and around Corona or anywhere in Riverside County. Call (951) 335-0088 today to get a serious litigator on your side who truly wants to help you resolve your legal issues!